If you're looking for a great whole house water filter you probably realized that there are many good brands on the market.
In this review, we will break down Aquaox's filters to help you decide if this truly is the best whole home water filtration unit on the market and if the companies products are worthy of your hard-earned cash.
About Aquaox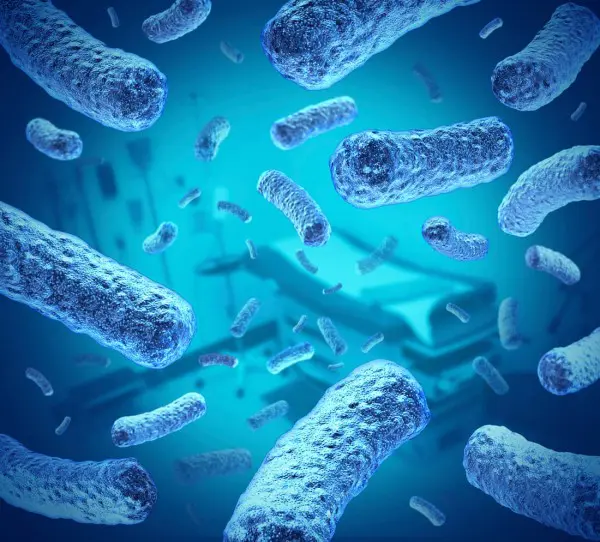 Aquaox was born out of a desire to protect families across the US from harmful water contaminants all too common in our water supply.
Aquaox is a newer company that got its start in 2006 when they decided that the solutions on the market just were not as good as they should be.
Aquaox prides itself on being super easy to install, being maintenance-free, offering super durability, and containing the best water filtration technology on the market.
The company also prides itself on being veteran-friendly and 100% American made which is awesome if you live in the US and appreciate our veterans.
Overall, Aquaox lives up to its claim as one of the top water filtration producers on the market.
Let's dive into some more details below that will explain why.
Aquaox Main Products
IMAGE
PRODUCT
FEATURES

BEST OVERALL FILTER

Capacity: 2,000,000 Gallons

Flow Rate: 15 GPM

FIlter Type: Whole House Filter

CHECK PRICE
Aquaox sells a few different whole house water filters with add ons, a reverse osmosis model, and a softener model. By far their best selling and most popular model is the whole house water filter and a few additional replacement filters.
Below are their best-selling products.
#1 Aquaox Whole House Water Filter
This is what Aquaox is known for as this whole house filtration system is one of the top on the market if not the best there is.
The unit has a capacity of up to 2,000,000 million gallons and offers a 15 GPM water output which is by far the top on the market.
Also, this model will last you for 20 years instead of the typical 5-10 years that most other products offer.
The filtration system on this whole house unit is also best in class. It contains catalytic carbon media + KDF + coconut shell carbon + garnet + filter AG + automatic backwashing head. They don't skimp on the protection as this system has 3x the surface time of competing products.
The sheer amount of contaminants their filters remove is impressive as you can see here.
Overall, we feel that this whole house model from Aquaox is the best on the market if money isn't an issue. Keep in mind that it's not cheap, but for the quality, customer service, and reliability they offer it's still a great deal.
---
#2 Aquaox Salt-Based Water Softener
This salt-based water softener system from Aquaox is a good product for those with hard water in their homes.
Most of the time if you have hard water you will notice white spots on your dishes, buildup on your showerheads or pipes, and large amounts of scale in your home.
The AquaOx WS is a top-of-the-line water softener.
It will remove the calcium and other hard minerals from the water. Your soap will lather and there won't be spots on your dishes.
The WS is 64" tall 10" in diameter and has a brine tank that is 15" x 17"x 31". It also has a touch screen head. The water softener has the highest quality resin and the latest technology with up-flow regeneration which uses less water and less salt.
If what you need is hard water treatment then this system from Aquaox is a good option.
---
#3 Aquaox Reverse Osmosis Kitchen Sink Filter
The last main product that Aquaox sells is their reverse osmosis (RO) kitchen sink filtration system.
Reverse osmosis systems like this one specialize in filtering out tough elements such as chromium 6, fluoride, total dissolved solids, arsenic, radionuclides, uranium, sulfates, and nitrates/nitrites.
A typical water filter usually doesn't filter out these contaminants so if you have especially poor water quality then looking into an RO system may be of benefit to you.
With this system, there are no wires to connect, no chemicals to add, and the unit is maintenance-free to operate. It's perfect for well or city water systems.[/et_pb_text][et_pb_text _builder_version="4.5.1″ _module_preset="default" custom_margin="50px|||||" locked="off"]
---
These are Aquaox's main products but they also sell a few add on models that are helpful for people with issues related to ferrous iron, rotten egg smelling water, and UV disinfection for bacteria and viruses. You can see them with the links below.
What Makes Aquaox Different?
Here are the main benefits that Aquaox offers with its filtration system that other brands on the market don't quite match up to.
Best in class customer service who will answer your questions and help you out
argest filtration capacity at 2,000,000 gallons
One of largest gallons per minute flow rate at 15 GPM
Most innovative filtration tech with a 7-stage filter system
Removes most amount of contaminants in a filter system
Lasts the longest time (20 years)
Products are made in the USA and company is veteran-owned
You can learn more about the benefits that Aquaox provides which makes them superior to competing products here.
What to Consider Before Buying an Aquaox Product
Here are the main things to consider before purchasing a product from Aquaox.
1. Do You Have City Water or Well Water?
One of the most important things to know before you buy any water filtration product is what your water quality is like and what it contains in it.
It's also important to know if you are getting it from the city or from your own private well as these will both have different contaminants you have to deal with. Knowing these things is important to choose the right Aquaox water filter.
Luckily, unless you have ferrous iron or rotten egg-smelling water, the Aquaox whole house filter will take care of most of the other contaminants in your water supply with its excellent filtration.
2. Do You Have the Room in Your Home to Install the Product?
Whole house water filters need to be installed at the incoming water line so it's important to make sure you have enough room near this inlet to install the Aquaox system. Most homes or apartments will have room but it's best to double-check before making a big purchase.
3. Which Type of Product (whole house filter or softener) is Best for Your Water Problem?
Are you dealing with regular water contaminants like lead, mercury, chlorine, chloramine, VOCs, and other impurities or are you dealing with hard water that is causing tons of scale buildup on your pipes and appliances?
If you are dealing with contaminants then the whole house filter is your best option. If you're dealing with hard water then you need to look at the whole house salt-based softener.
4. Is The Cost Worth it Compared to Other Options on the Market?
Aquaox is priced at the higher end of the market for whole-home water filters at around $3,000.
There is no doubt that their product is the top of the line but an important question to ask yourself is if you want the best system that will last the longest with the least amount of maintenance or if you want a cheaper system that will be ok and save you a little money. If you want the best then go with the Aquaox filter.
5. How Much is Your Health Worth to You?
Lastly, it's always important to consider how much weight you put on your family's health.
If you're not too concerned about the status of your water then choosing a cheaper option might be ok but if you take your water quality seriously and want the purest, cleanest water for a long time then Aquaox is something you should seriously consider. Each person has a different opinion on how important water quality is to their health.
What Do Customers Say About Aquaox?
Here are some customer reviews about Aquaox products.
Aquaox.com Reviewer:
This unit is amazing. It requires no maintenance. I did months of research and so happy I found the AquaOx. I proudly recommend this system to family and friends and have peace of mind knowing that we no longer have to think about all the contaminants that use to plague our water. If family is your main concern in life as is mine, I highly recommend AquaOX. THANK YOU!
Aquaox.com Reviewer:
I have had this water filter for over 2 yrs now. I love that I can drink my tap water. My skin & hair feels great and I can really tell the difference when I travel and am exposed to Chlorine. After all my research, I am so glad I made this purchase. I have told all my friends and several have purchased too!
Aquaox.com Reviewer:
It was a great decision to purchase the Aqua Ox system. The plumber needed assistance with installation and received immediate support. The water was tested by National Testing Labs after installation of the filter system and the report was remarkable. It filtered all contaminants that were of concern.
Overall, the majority of customer reviews on the Aquaox whole house filter are very good and the customers seemed to be very happy with the customer service and the quality of the product.
Competitor Alternatives to Aquaox
Like I mentioned before, Aquaox is at the higher end of the price point in the water filter market because they have such good technology and capacity.
This means that competing brands like Aquasana, Springwell, and Pelican have models that are also good but are priced much lower. You may not get quite the capacity and filtering capability that Aquaox provides in these alternatives but they do offer good alternative solutions if price is an issue for you.
Springwell Whole House Water Filter
Springwell's whole house water filter is another good option for water filtration. It doesn't quite filter the same amount of contaminants as the Aquaox model or have the capacity or durability but it is another great option if you're looking for a lower-priced option.
---
Aquasana Rhino
The Rhino from Aquasana is another alternative that is worth a look if Aquaox is too expensive. Just like Springwell, Aquasana offers a product with good chlorine filtration capability as well as the option to add on a salt-free softener and UV filter for hard water or bacteria. This is another top system on the market to check out.
---
Conclusion
Overall, we think that Aquaox is the top whole house water filter on the market currently with its 2,000,000 gallon capacity, a 20-year lifespan, a 7-stage filtration technology that removes 3x more contaminants than other brands, and awesome customer service.
We also rated the Aquaox filter as our top pick on our best whole house filter for city water review.
If you have the money and are considering purchasing an Aquaox filter we highly encourage you to do so as it's an awesome product and company.