Our Mission
Water is one of the most essential compounds for human health and it's our mission to help educate you and help you find the right product solutions for your home water quality issues.
Basically, we help you get clean, fresh, pure water that's great for you and your family!
How We Help
Finding the right water treatment solution can be a major annoyance.
There are thousands of different products on the market and knowing which one will match your specific water issue is complicated.
Our editorial team of home water experts helps educate you on all things water treatment so that you know what issue you're dealing with as well as which type of filter, softener, or home water appliance would be best for your water impurity situation.
Extensive research, hundreds of hours of writing/editing, and fact-checking with water professionals go into each and every article on our website.
We focus on creating the most helpful informational guides and water filter review articles on the internet so that you can find the right water treatment solution quickly and easily.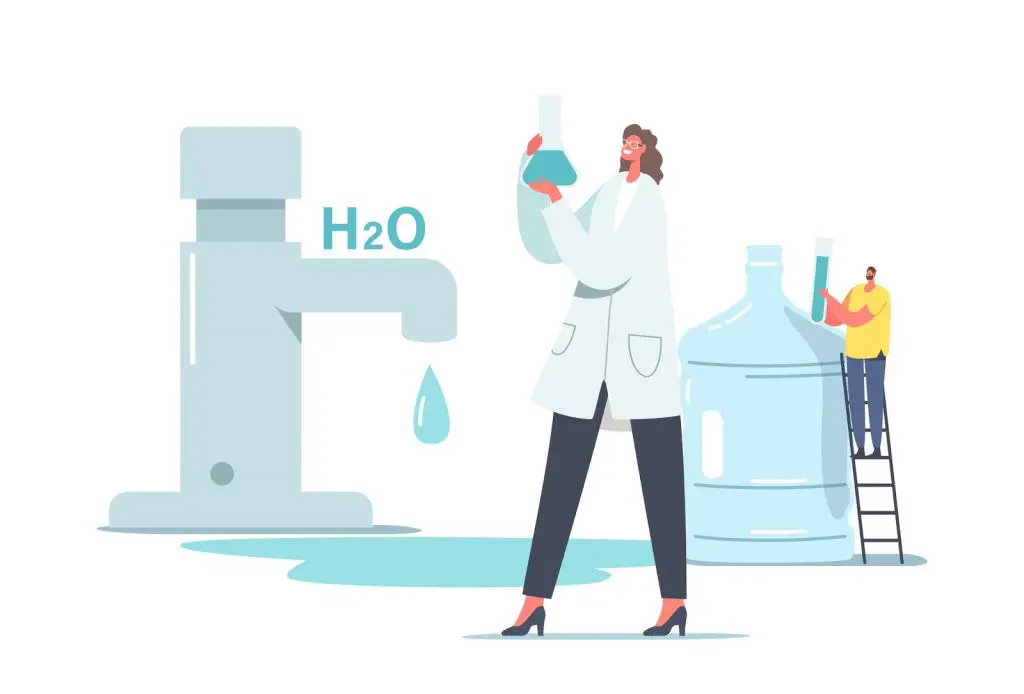 Our Team
David Trinh,
Master Plumber
David got his start in plumbing, heating, cooling, and water treatment growing up as the son of a master plumber. He would spend his weekends working with his dad on home improvement projects and riding along to help service local clients.
Everything from fixing broken toilets and leaking water heaters to installing new water filters.
After graduating from high school in Texas he decided to enter the plumbing trade first working for the family business and then venturing out on his own to provide local plumbing and handymen services as a contractor. He's been helping homeowners for over 20 years.
Matt started his career in the water treatment industry in 1991 as Field Service Technician at what was then known as US Filter. US Filter was acquired by Siemens and became known as Siemens Water Technologies. He was quickly promoted to Field Service Supervisor and held that position until 2001 mainly learning the business in the field performing all types of installations, repairs, and troubleshooting of high purity water treatment equipment. This equipment included but was not limited to water softeners, media filters, reverse osmosis machines, deionization equipment, ultraviolet lights, and all types of monitoring equipment.
In 2001 Matt was then promoted to the Branch Manager position where he was responsible for managing all aspects of operations of a $10 million territory with full P&L responsibility of 5 physical locations throughout Indiana, Michigan, and Kentucky. He spent over 12 years in this position at Siemens. From 2013 to 2018 he spent 5 years more focused on the Industrial side of water treatment as a Project Manager for Western Reserve Water Systems based out of Cleveland, OH. During this time, he managed projects anywhere from $50k to $1.5 million in size throughout the Midwest from start to completion.
In 2018 he got back into the high purity side of water treatment as General Manager and subsequently Director of High Purity for Absolute Water Technologies leading the Indiana territory to 300% growth in 2.5 years. In 2021, Matt made the career move to US water Systems and the rest is history! Matt is a 1991 graduate of Indiana University with a Bachelor of Science in General Studies and has a wealth of knowledge in water filtration and treatment.
Stephanie Nielsen
Stephanie worked as a department supervisor of kitchen, bath, and appliances at Home Depot, and water filters were part of the inventory she was responsible for assisting clients with so she learned the ins and outs of matching the right filtration device to homeowner's needs.
She also worked closely with Culligan water to educate customers about whole-home water treatment and softener systems.
Since leaving Home Depot and pursuing freelance writing, she has used her knowledge about water treatment devices to write about water filtration systems for RVs, water purification methods for backpackers, and home water devices.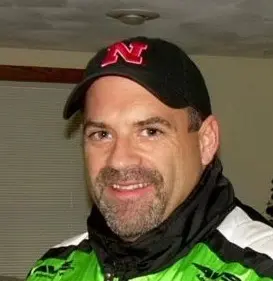 Craig Smith
Craig got his start in water working in the swimming pool and spa industry. He didn't realize at the time that water treatment would grow into his main career but he ended up working in the pool industry for over 26 years where much of his time was spent balancing the water in customers swimming pools and installing water filtration equipment.
Craig offers an abundance of water treatment knowledge after helping homeowners get pure water for 26 years and he's excited to share his wisdom to help other homeowners select the right water filtration devices.
Tommy Stricklin, Chief Water Specialist at SpringWell Water
Tommy Stricklin is SpringWell Water's chief water specialist with more than 2 decades of experience and knowledge within the residential water industry. He is a wealth of information on what to look for when buying a home water filter and everything water treatment.
Our Mission
We are active members of the Water Quality Association as well as many other water industry groups.
Below are some of the places we have been featured or are active members:
Water Industry Operators Association
Air Conditioning Heating Refrigeration News
American Water Works Association
Water Quality Association Industry Partner
How We Help
We spend a ton of time researching, testing, and reviewing water filters and treatment products.
Whenever we review products these are the steps we take to determine which ones are best:
We first do extensive research on the specific filter technology, its uses, and what water problem it's used for so that we really understand the product.
Next, we determine the most important features that someone needs to know about when choosing the specific product so that we can determine how different models compare to each other.
Next, we do research on all the top products in the category and narrow them down to the top 5-10 choices.
Once we have narrowed the choices down we evaluate each water treatment product on the main features we have determined are most important as well as the price and reliability to grade them.
Last, we go over any other necessary information you need to know about the product when determining which one is best for your home water situation.
Whenever we create informational guides these are the steps we take to help answer your questions regarding water treatment:
We first do extensive research and consult with water experts if necessary to determine the correct solution or answer to your question.
Then, we explain exactly how we determined our answer detailing the information we used to come to the conclusion and outlining this in a way that helps you figure out the solution to your water treatment question simply.
Last, we suggest any recommended products that can help or point you in the right direction to other resources that can help solve the water treatment problem you are inquiring about.
Contact Us
If you have any questions, concerns, or suggestions for our website feel free to reach out through the contact form and we will get back to you as soon as possible.